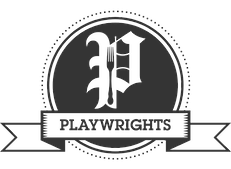 About
A  truly wonderful Cafe, Bar and Bistro, in the heart of Coventry.
A real gem – fantastic home cooked. delicious gluten free options, cooked to the highest standard, amazing service, great decor and a fab atmosphere – A must visit ! …Gluten Free Dining.
​
Playwrights Cafe, Bar & Bistro, is a real gem located in the heart of Coventry's Cathedral quarters, housed in a listed building on the quaint cobbled street of Hay Lane.
Playwrights, has a superb reputation and with amazing gluten free food and excellent service, it is a venue that is highly regarded in the area.
With so much on offer here, they believe that everyone should enjoy dining out in a great atmosphere.  They are extremely passionate about only using the very finest, fresh local produce, in their cooking.  It is their passion and their love for food, which makes this place very unique and special.
They open daily for breakfast, lunch and dinner and you will find that they have excellent vegan and gluten free options on their menus as indicated below:
If you are looking for a venue, that offers something a little bit different and unique, Playwrights Cafe, Bar & Bistro, is the perfect place, to hold an event which will be memorable. They cater for weddings, birthdays, christenings and anniversaries or any type of special occasion.
They believe that everyone should enjoy honest good food and will cater for all dietary needs.
Location Map
Gallery
Additional Information
'Award Winning Gluten Free Food, superb atmosphere, talented chefs creating fantastic gluten free and vegan dishes.
We highly recommend it '..Gluten Free Dining '