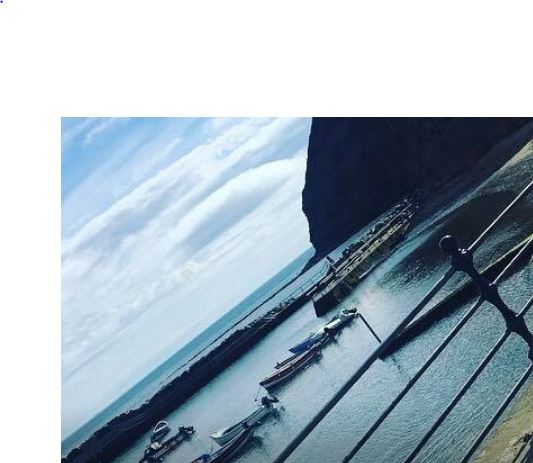 About
Located in the quaint fishing village of Staithes on the spectacular north east coast of Yorkshire, the Cod and Lobster is a traditional harbour front pub and eatery. This attractive venue has an enviable position on the quayside edge overlooking the sea. A warm welcome awaits you inside the cosy and welcoming bar or, on warmer days, relax with a drink on the outside patio while admiring the breathtaking view.
The Cod and Lobster is proud to showcase local produce including, of course, freshly caught seafood. The excellent menu serves good quality traditional meals and also caters for those wishing to eat gluten free or vegetarian. Gluten free options include a Seafood Platter to share; Pan Fried Seabass with Spicy Salsa and Sauteed Potatoes; Monkfish wrapped in Parma Ham with new Potatoes, Vegetables and a Creamy White Wine Sauce; Seafood Chowder; Mussels with Cream or Tomato Chilli Sauce. Gluten free fish and chips are always available!
Among further GF options are Chilli Con Carne with Rice and Nachos; Chicken Curry with rice; Steak with chips, onion rings, mushrooms and tomato; freshly prepared salads; baked potatoes with a selection of fillings, and much more.
The friendly and knowledgeable staff at the Cod and Lobster are more than happy to answer any questions you may have regarding food preparation. The chefs will do their very best to provide gluten free food, for example freshly made pies. Simply call in advance if you wish to discuss your particular requirements.
"Lovely location down on the harbour, delicious food and fantastic friendly service… a clearly marked and extensive range of gluten free dishes and on request others could be adapted. Would highly recommend." …Gluten Free Dining
Location Map
Opening Hours
Open every day from 9.30am for Tea and Coffee.
For details of Breakfast, please check at the pub.
Our lunchtime menu is from 12 Noon – 3pm
and our Evening Menu is from 5pm – 9pm.
Weekend.. Food Served 12noon – 9pm and during the School Summer holidays.
Please note: priority seating is for diners during
these times.
Gallery
Additional Information
Our Sister Pub, The Captain Cook Inn has 9 newly refurbished en-suite rooms, some of which have spectacular views over Staithes and the Yorkshire Coast.
We have 6 double en-suite rooms and 3 family rooms (consisting of a double bed and two singles). All rooms have a large flat screen television with Freeview™ and tea and coffee making facilities.
If you want a break away with your four-legged friend, a couple of rooms are dog friendly.
Prices include breakfast and are on a per person/per night rate.
Children 11+ – Adults £80, (based on 2 sharing), (£50 single occupancy).
Children (aged 3 – 10) £25.
Children under 3 free.