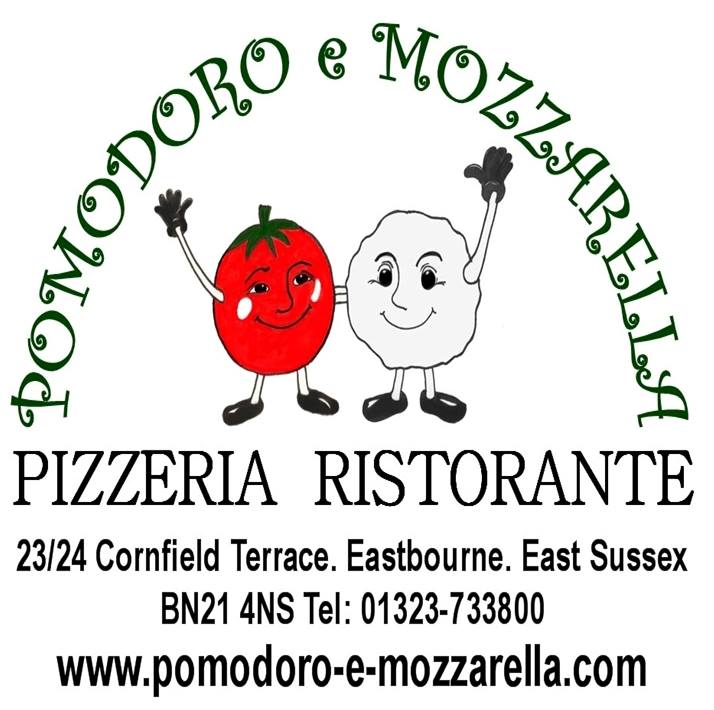 About
This exciting authentic Italian restaurant is located just five minutes walk from the Arndale Centre and close to the seafront in Eastbourne. 
Experience the true taste of Italy in this colourful restaurant with its wonderfully vibrant and welcoming atmosphere.
The Pomodoro e Mozzarella is among the most popular and well respected restaurants in the area. The comprehensive menu has over one hundred homemade dishes. Choose from appetizing starters, traditional pastas and hand-spun pizzas with your choice of toppings, meat and fish dishes too, and delicious desserts with a contemporary twist. There is also a good selection of drinks and excellent Italian wines to compliment your meal. A three course special set menu is also available.
The range of gluten free choices is also impressive, providing a separate menu for lunch and evening meals leaving the diner spoilt for choice. Try the amazing gluten free pizza and even gluten free beer is on hand! The attentive, friendly staff are more than happy to help you choose the gluten free options from the menu. They are also on hand to answer any questions and provide reassurance about food preparation.
The Pomodoro e Mozzarella is the perfect restaurant for a relaxed and informal dining experience.
Location Map
Gallery
Additional Information
For those special occasions a private function room accommodating up to 40 guests is also available.
This is a spacious, immaculately presented establishment with a friendly and welcoming atmosphere.
"So lovely to have a separate extensive gluten free menu, great drinks, great setting
and excellent service by fantastic, helpful staff!"