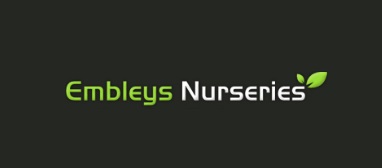 About
Embleys Nurseries is a large traditional Garden Centre situated on the A59 between Preston and Southport. It specialises in trees, fruit trees and roses and has a vast range of plants for both the amateur and professional gardener. The well-stocked shopping areas sell everything imaginable for the garden from supplies and products to bird houses and patio furniture.
Located within the complex is the popular Arches Restaurant and Coffee Shop. Contemporary and stylish, this comfortable and relaxing venue has gained a reputation for its excellent homemade food including breakfast, freshly made sandwiches, light bites, main meals and delicious desserts. There is a tempting choice of handmade pastries and cakes from the patisserie and a selection of hot and cold drinks. The Afternoon Tea includes a selection of dainty sandwiches, petit scones and cakes and is not to be missed! The restaurant is also licensed making it the ideal venue for catching up with friends or for that special occasion. During the summer months there is an attractive outside eating area, the perfect place to unwind with a coffee and cake.
The impressive menus also cater for those with food allergies and options are clearly marked as Gluten Free (G), Vegetarian (V), Pescatarian (P) and Dairy Free (DF). Many choices are available across the menus and the friendly and knowledgeable staff are more than happy to advise and answer questions regarding food preparation and ingredients.
"A lovely restaurant providing an excellent range of gluten free and other dietary options. Helpful and friendly staff help to make your visit to The Arches a truly enjoyable experience."
…Gluten Free Dining
Location Map
Gallery
Additional Information
The Arches is available in the evenings for private functions